Typically, Strathspey can conclude a sale in about 12 weeks: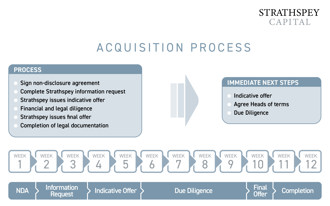 If you are interested in setting up confidential discussions with us about the options available to you for a partial or full sale of your business, please get in touch with us.
Discuss your current and future property management business plans
If you are interested in discussing your current and future business plans, please don't hesitate to get in touch. All discussions will, of course, be treated confidentially.